Back to Shop
Strada Blend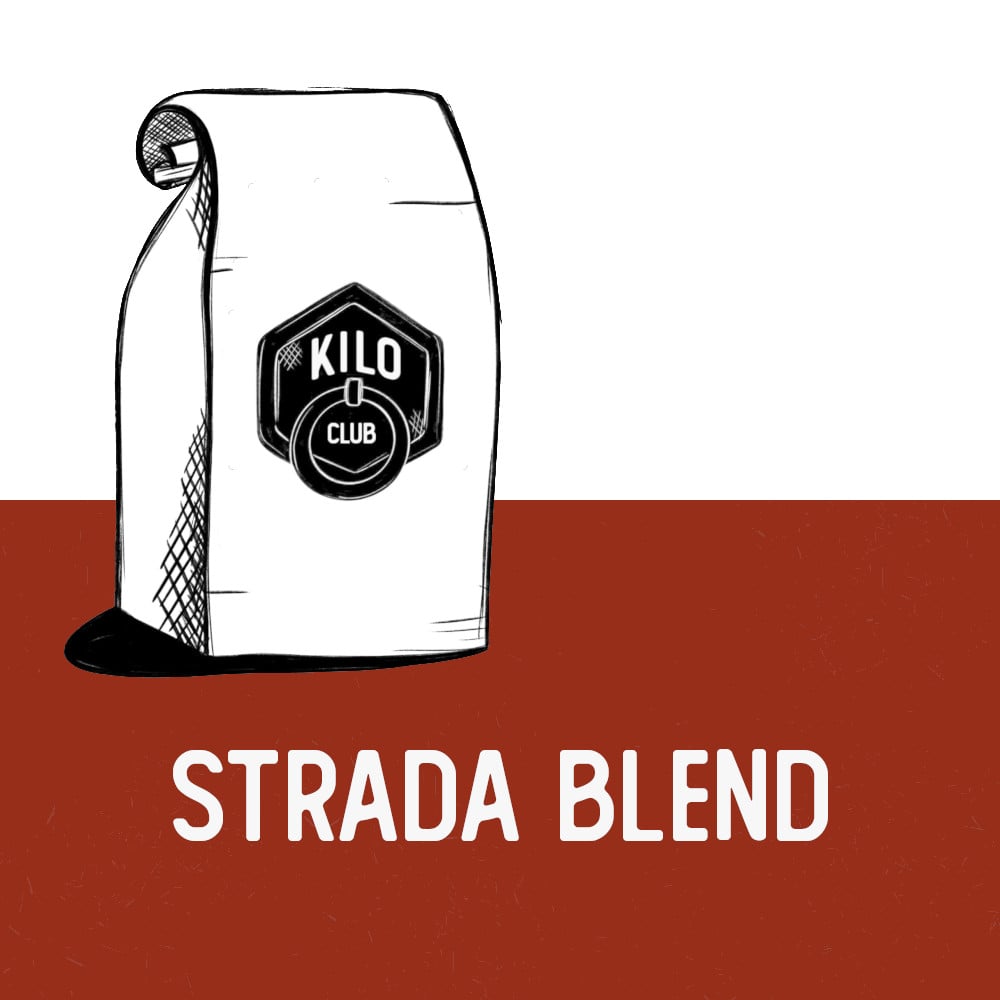 £

18.00
'Torrefazione Artigianale' - I gave this blend an Italian name just so I could justify using those two beautiful words in a sentence. Strada is my modern 'high street' espresso. 80% speciality Arabica from Brazil and Ethiopia, 20% fine grade Robusta from northern Rwanda. The Brazil offers up sweetness and a little smokiness at this roast level. The Ethiopian brings in sugar and spice and all things nice. The Rwanda adds that element that only a quality robusta can: a strong bite, big body, and a HUGE crema.
Roasted medium-dark (not oily).
Range: Blend
Origin(s): Brazil, Ethiopia, Rwanda
Process: Natural Arabicas and fully washed Robusta
Sensory Profile:
Dark chocolate, toasted malt, spiced stewed fruits.
--
Note: this is a kilo bag of whole bean coffee. It will arrive in a lightweight tin tie bag, which is more than adequate for safely transporting the coffee, but for long term storage, you might want to transfer it in to an airtight container (kilner jar, tupperware etc.)